Hotel Kristály****
Within the Embrace of the Bakony, Somló, and the Káli Basin
With its four-star rating, wellness opportunities, sophisticated culinary options, in-house confectionery and a dedicated entertainment center (equipped with a bowling alley, a pool room, a game room and a wine cellar), Ajka's brand new Hotel Kristály offers quick and easy access to the wonders of the Balaton Highlands. We await our guests with varied programs, a stellar restaurant, special dishes, gorgeous rooms and friendly prices, offering opportunities for team-building exercies, conferences and weddings as well.
More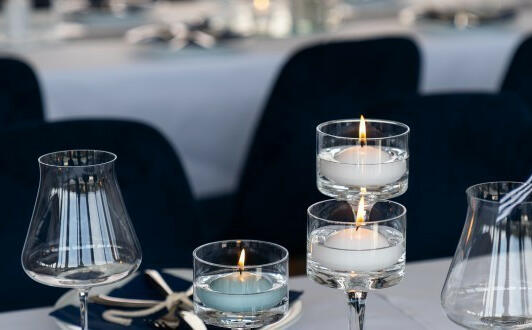 Our rooms
Find the room type that suits you best, enjoy all the benefits of carefree relaxation and recharge at our wellness hotel!
Guest opinions
Modern, well-equipped, well-equipped hotel in a tranquil setting. Natural-looking wood cladding characterizes the interiors. We will stay here next time if we have a program around Lake Balaton. Value for money is very good !.
Zsuzsanna
Our 110th anniversary corporate event was executed with the utmost professionalism. Delicious food, quick and friendly service, and the versatile and colorful service of the hotel's Carbon Bar have made this outstanding day unforgettable for us. Thank you very much.
E. Lilla
The whole hotel is beautiful: cleanliness, cleanliness, very nice staff, professional service. I would highlight the hotel restaurant, where we were impressed with impeccable food. Overall, it exceeded our expectations.
S. Lilla
Services
+
Wellness center for pampering body and soul
You can finally find the perfect island of tranquility with us! In our wellness section you will find everything your body and soul can desire: a stretched water pool with countercurrent, salt and fragrance cabin, infra sauna, Finnish sauna and steam cabin. On our sun terrace, lovers of the sun can relax on our comfortable sun loungers. Our services include a fitness room, cryo sauna, massage and pedicure-manicure.
+
Restaurant for special gastronomic experiences
In our restaurant, fresh and high quality ingredients are the cornerstone of our dishes, according to which we prepare our dishes from first-class, preferably backyard and primary produce. With our table offerings, we give you an insight into a part of the gastronomy that may have been unknown to our guests.
+
Cozy Carbon Bar
Modern interior, quality drinks, craft beer and wine skates, nice service, 4 course bowling, pool tables, table football, stage, pantry, wine tavern. All of this can be found in our Carbon Bar, where we provide entertainment for all ages. It is a popular destination for programs, artist nights, music events, team building trainings. Our excellent cocktails are prepared for you by our blender.
+
Private and business venue
The most important moments deserve a special place. Whether it is a conference, team building training, wedding, or any business or private event, our wellness hotel offers a unique, exclusive, cozy home for every event. Thanks to our well-equipped meeting rooms, the design of our hotel and the attitude of our staff, we are delivering on your ideas in full!
Four star wellness hotel in the Crystal Valley at the foot of Bakony
Exclusive wellness services, comfortable premium rooms, gastronomic experiences and hassle-free entertainment in one place
News and updates
Interesting things, news and news about our wellness hotel, the surroundings, Lake Balaton ...